WELCOME TO PLATINUM PROPERTY INSPECTIONS
Platinum Property Inspections is a professional, accredited and fully insured pre-purchase building inspection service, operating throughout Melbourne. We pride ourselves on our professionalism, integrity and industry knowledge that gives clients complete peace of mind before making that commitment to buy. We know how big a decision buying a home or investment property is to clients, which is why we work hard to provide a thorough service you can trust. All inspections are carried out in accordance with AS4349.1-2007
Our advice to you as a Purchaser - even in this sellers market, don't buy ANYTHING without getting it checked! We have even started carrying out 'Post' Purchase Inspections where purchasers have bought 'unconditionally' and after settlement have decided to get their investment looked at....sometimes with frightening consequences.
AUCTIONS - talk to us about buying at auction. We know that many properties are sold at auction and understand that you may not be successful at your first or even second or third auction and that inspections can get expensive. We get that you don't want to spend hundreds or even thousands of dollars on inspections when the outcome is not guaranteed. CALL US! There are ways to keep costs down rather than getting stuck with  this!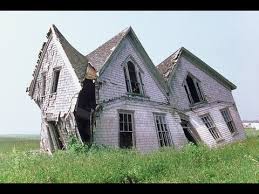 PPI offers pre purchase property inspections, either structural only or a full comprehensive inspection. Once our assessment is complete, we provide our clients with detailed information on everything we found and provide a thorough written report. While there are many companies that offer reports filled with jargon that can be difficult to follow, we write clear explanations to allow you to easily make an informed decision.
The cost of real estate has sky-rocketed! DON'T GET CAUGHT OUT - GET IT INSPECTED!!
From our base in Emerald, Victoria, we service all suburbs throughout Melbourne and outer areas:
Eastern & South Eastern suburbs
Northern and Southern suburbs
All inner suburbs
Mornington Peninsula & Bayside suburbs including Phillip Island
Parts of Gippsland including Warragul
ALL OTHER SUBURBS!
Upon booking, we can usually carry out our assessments within 48 hours and a written report is supplied the same day. 
If you would like more information about our pre-purchase property inspections and how they can benefit you, please get in touch with us today. We can be contacted directly via phone on 0418297177 or you can simply fill in the online form on our contact us page and we'll quickly get back to you.
TESTIMONIALS
We used Platinum inspections for the building inspection on a new home we were buying. We were first home buyers and really did not know the first thing about what to look for and what the results of the inspection actually meant for us. We found Rhys to be excellent to deal with, providing a very thorough report and actually taking the time to explain the work that needed to be done, in the end putting our minds at ease that we were making the right decision. I would not hesitate to recommend them to other home buyers and would certainly use them again in the future should we need to. 
Ken & Kristy Belgrave VIC

Platinum Property Inspections carried out a pre purchase inspection for us in Rowville. We were a little uneasy entering into the contract and felt a little bullied by the real estate agent. Rhys was absolutely brilliant! He found major defects in the house and fully explained in laymans terms what everything meant and advised us what we needed to do. Although the defects were classified as major, with the information we received, we found that resolving these issues wasn't actually as overwhelming as we first thought and went through with purchasing the property. If we didn't use Platinum, we may have been given information that we didn't understand and not bought the house. Thanks so much Rhys for giving us the correct info and also the peace of mind to buy our dream home! We absolutely recommend Platinum!
Richard & Kathryn Rowville Vic


Fantastic knowlege, fantastic communication! We bought a house in Berwick and had Platinum carry out the inspection. He arranged everything with the agent, including the pest inspection, and had everything done and reports issued within 48 hours, well inside the 7 days we had under our contract. The information we got back was great! Rhys called us when he finished and gave us a verbal report and then we got the written report later that afternoon. I wouldn't use anyone else! Thank you so much!
Nicole & Sean Berwick Vic